Shingle Roofing Gainesville – When it comes to roofing options, shingle roofing stands as an enduring classic that has adorned homes for centuries. The familiar sight of shingles overlapping one another, forming a protective shield against the elements, evokes a sense of nostalgia and reliability. Let's delve into the timeless appeal and practical benefits of shingle roofing, exploring why it continues to be a popular choice for homeowners.
Aesthetic Versatility: Shingles come in a wide array of styles, materials, colors, and patterns, allowing homeowners to customize their roofs to match the architectural aesthetics of their homes. Whether your residence is traditional, modern, or anything in between, there's a shingle option that will complement its overall design.
Durability and Longevity: Quality shingles are designed to withstand various weather conditions, including rain, wind, snow, and even harsh sunlight. Modern shingles are manufactured to have impressive durability and a long lifespan, often lasting anywhere from 20 to 50 years, depending on the material and maintenance.
Cost-Effectiveness: Shingle roofing tends to be more budget-friendly compared to other roofing options like slate or metal. This makes it an attractive choice for homeowners who want a reliable and visually appealing roof without breaking the bank.
Easy Installation and Repair: Shingles are relatively easy to install, making the roofing process quicker and more straightforward. Should damage occur, such as a missing or damaged shingle, repairs are typically simple and localized, without requiring an entire roof replacement.
Energy Efficiency: Some shingle options are designed to be energy-efficient by reflecting more sunlight and absorbing less heat. This can contribute to better insulation and potentially lower energy bills, especially in hotter climates.
Low Maintenance: Shingle roofing requires minimal maintenance, which mainly involves periodic inspections and cleaning of debris to prevent clogs in gutters and downspouts. Regular inspections help identify and address issues before they become major problems.
Increased Home Value: A well-maintained shingle roof not only enhances the curb appeal of a home but can also positively impact its resale value. Potential buyers often appreciate the classic beauty and reliability of shingle roofing.
Variety of Materials: Shingles are available in different materials, including asphalt, wood, metal, and synthetic options. Each material offers its own set of benefits, allowing homeowners to choose based on their preferences, budget, and local climate conditions.
Classic Appeal: Shingle roofing possesses a timeless charm that blends seamlessly with a variety of architectural styles. Its traditional look can enhance the historical authenticity of older homes while also complementing the elegance of newer designs.
Eco-Friendly Choices: For homeowners who prioritize sustainability, there are eco-friendly shingle options made from recycled materials or designed for easy recyclability at the end of their lifespan.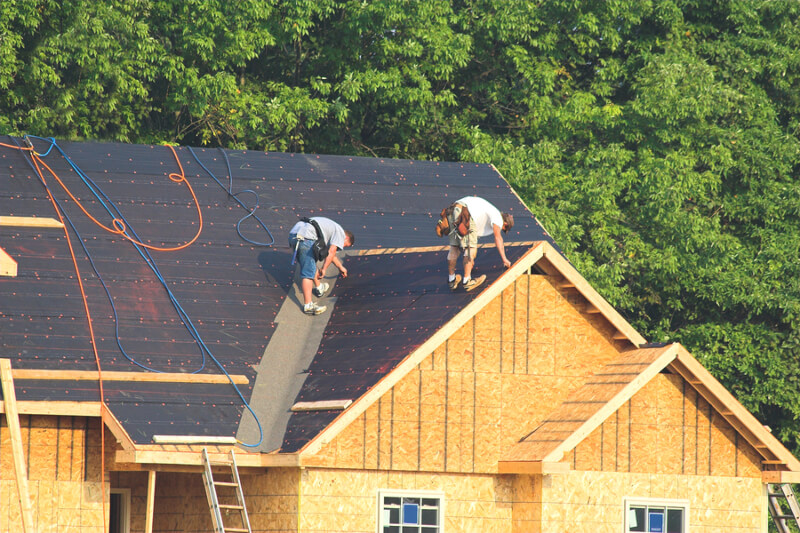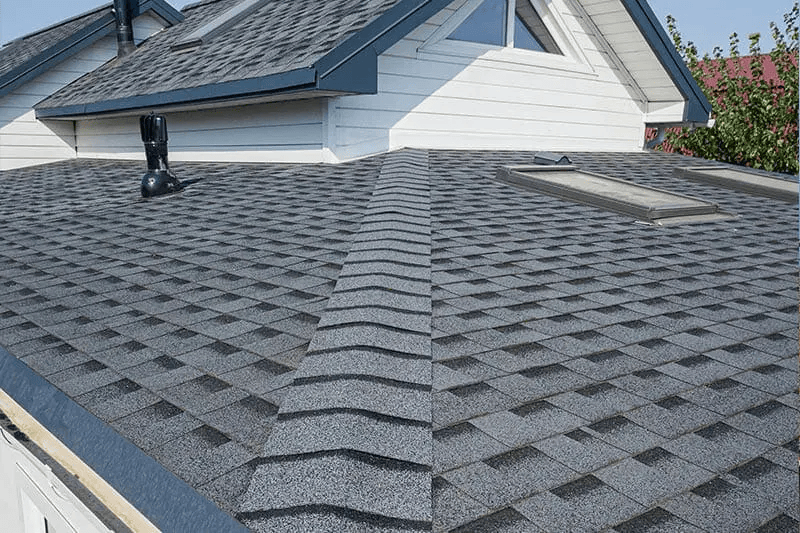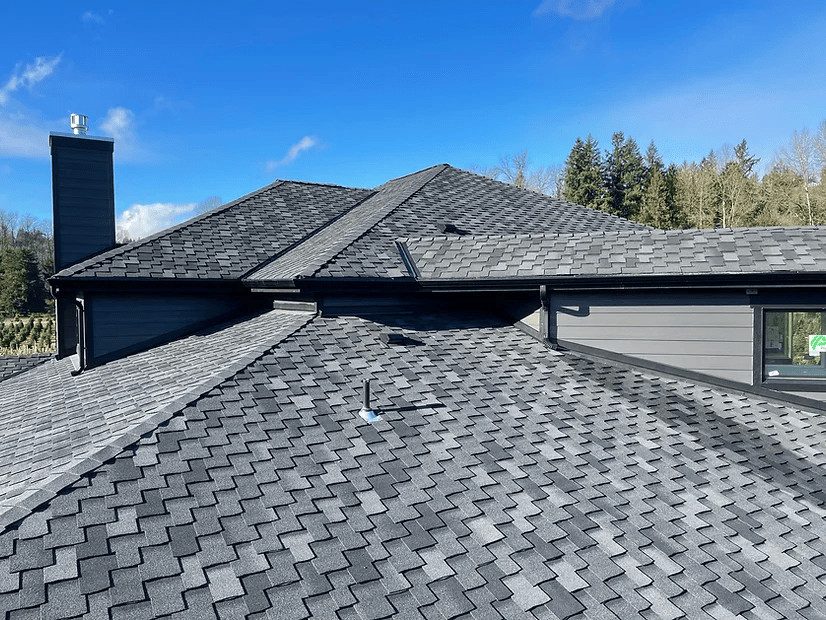 Shingle roofing continues to be a beloved choice for homeowners due to its versatile aesthetics, durability, cost-effectiveness, and ease of installation and maintenance. With an array of materials, styles, and colors available, shingle roofing offers both practical benefits and a classic, enduring appeal that stands the test of time. Whether you're seeking a roofing option for a new build or considering a replacement, shingle roofing deserves serious consideration for its blend of functionality and aesthetic allure.
If your roof is over ten years old, chances are it's time to re-roof your home. When it comes to roofing, there are many options to choose from. Shingle roofing is one of the more popular options because they are less costly, durable, and long-lasting. But even with shingle roofing, there are still several options to choose from, such as style, grade, and colors. Roofing products protect your home from the elements so you do not want to settle for cheap or inferior roofing materials just to save a few bucks. Instead, to get the best value, you should look for quality roofing materials; and then get several estimates from experienced roofers on that product. Also, consider which type of shingles would work best for your needs and budget, 3-tab Shingles or Architectural Shingles?
Shingle Roofing Gainesville
3 Tab Shingles – Architectural Shingles
3-Tab Shingles – Our GAF WeatherMax and Royal Sovereign shingles are among the best in the roofing industry and offer both superior performance and timeless beauty. These shingles come with a 20-year warranty against material defects. These asphalt shingles are durable and have been tested to withstand up to 110 mph winds which means you can trust they will stay in place even during the most severe Florida storms. These roof shingles are the perfect choice when looking for quality shingles on a budget.
 Architectural Shingles – Our GAF Architectural Shingles are the perfect choice to give your roof an ultra-dimensional wood-shake look. Architectural Shingles are quickly becoming a popular choice for homeowners for both new construction and roof replacements who are looking to create a multi-dimensional roofing effect and add an element of elegance to their home. Architectural Shingles cost a little more but come with a 50-year warranty on material defects. Our Architectural Shingles are simply the best in the industry!
As you can see, when it comes to shingle roofing choices, you have many options to consider. If you are in need of a dependable roofing company in Gainesville Florida or Ocala Florida, give us a call! We can be reached by calling one of the numbers below or by sending us an email. The roofing division of Gainesville Restoration and Remodeling has been providing roofing services to North Central Florida for over a decade now, and we want to be your roofer!
Shingle Roofing Gainesville