Roofing Installation and Repair Gainesville – Your home's roof is more than just a protective barrier between you and the elements; it's a crucial component that plays a significant role in maintaining the structural integrity and overall well-being of your house. Whether you're building a new home or need to address roofing issues, understanding the importance of proper roofing installation and repair is essential. Let's look into the key aspects of roofing installation and repair, highlighting their significance in safeguarding your investment and ensuring your family's comfort.
352-554-0646
State Certified Roofing Contractor
Roof Repair – Reroofing – Roof Replacement – Metal Roofing – Flat Roofs – Commercial Roofing
The Importance of Professional Roofing Installation
Structural Integrity: A well-installed roof provides the necessary structural support to your home. It evenly distributes the weight of the roof materials and snow loads, preventing potential collapses due to uneven pressure distribution.
Energy Efficiency: Proper installation ensures that the roofing materials are correctly sealed, preventing air leaks and maintaining optimal insulation. This leads to improved energy efficiency and reduced utility bills.
Longevity: When installed correctly, quality roofing materials can have a longer lifespan. Professional installers understand the right techniques and materials to use, maximizing the longevity of your roof.
Warranty Coverage: Many roofing material manufacturers offer warranties that are contingent on proper installation by certified professionals. Hiring experts ensures that you can avail of these warranties should issues arise.
Generally speaking, a new roof should last between 15 and 30 years. However, the life of your roof can be impacted by a number of factors including proper installation, ventilation, and climate. Also, shingled roofs will usually show signs of aging and can be inspected to help homeowners get an idea of whether or not the roof will need to be replaced. So, if you notice any of the warning signs seen in the image below, give us a call for a free consultation and let our experts determine whether or not you will need a new roof.
Common Roofing Materials and Their Benefits
Asphalt Shingles: Widely used due to their cost-effectiveness and versatility, asphalt shingles are available in various styles and colors. They are relatively easy to install and maintain, making them a popular choice among homeowners. We are a GAF Master Elite Contractor. This means we can offer the best shingle warranty in the business. Our GAF Golden Pledge Warranty allows us to provide a 50-year warranty on ALL roofing components including shingles, felt, valleys, boots, drip edge and flashing. In addition, we have a 25-year warranty on all workmanship including tear-off and disposal. In short, this is the best warranty in the roofing industry!
Metal Roofing: Known for its durability and resistance to harsh weather conditions, metal roofing is a long-lasting option. It reflects heat, helping to maintain comfortable indoor temperatures and reduce energy consumption.
Slate Roofing: With its elegant appearance and incredible durability, slate roofing adds a touch of luxury to any home. It can last for decades and is highly resistant to fire and moisture.
The Importance of Timely Roofing Repairs
Preventing Water Damage: Even small leaks can lead to extensive water damage over time. Timely repairs ensure that water doesn't seep into your home, causing structural issues and mold growth.
Preserving Insulation: A damaged roof can compromise your home's insulation, leading to energy loss and increased utility bills. Repairs maintain the integrity of your insulation and contribute to energy efficiency.
Avoiding Costly Repairs: Ignoring minor issues can result in more extensive damage, leading to costly repairs down the line. Addressing problems promptly can save you both time and money.
Enhancing Curb Appeal: A well-maintained roof contributes to your home's overall aesthetic appeal. Whether you plan to sell your house or simply take pride in its appearance, regular repairs play a crucial role.
Your roof is your home's first line of defense against the elements, and investing in professional installation and timely repairs is a proactive approach to maintaining its integrity and longevity. From ensuring structural stability to preventing water damage and enhancing energy efficiency, a well-maintained roof contributes significantly to your family's comfort and your property's value. Whether you're constructing a new home or maintaining an existing one, partnering with experienced roofing professionals is a wise decision that pays off in the long run.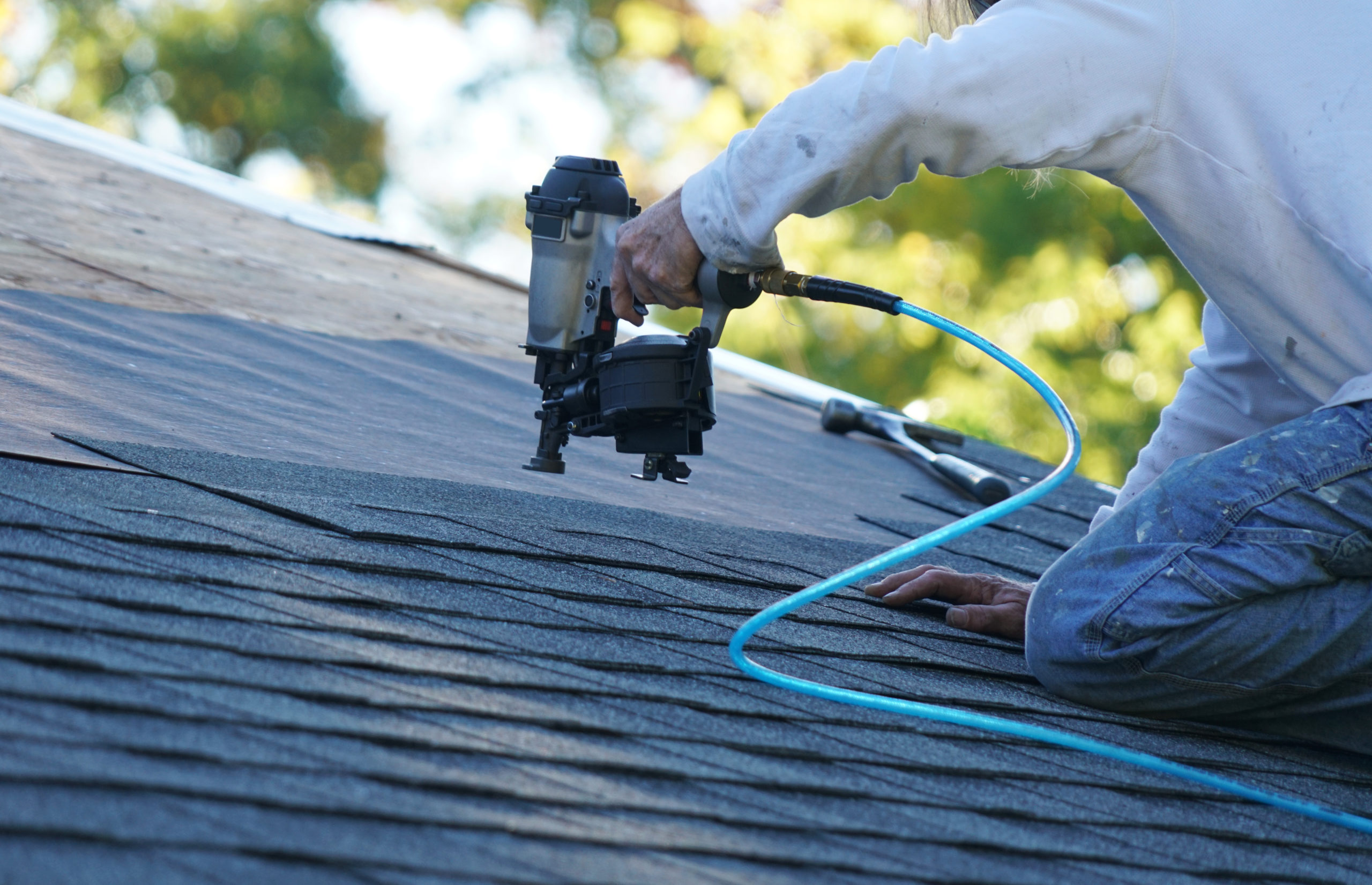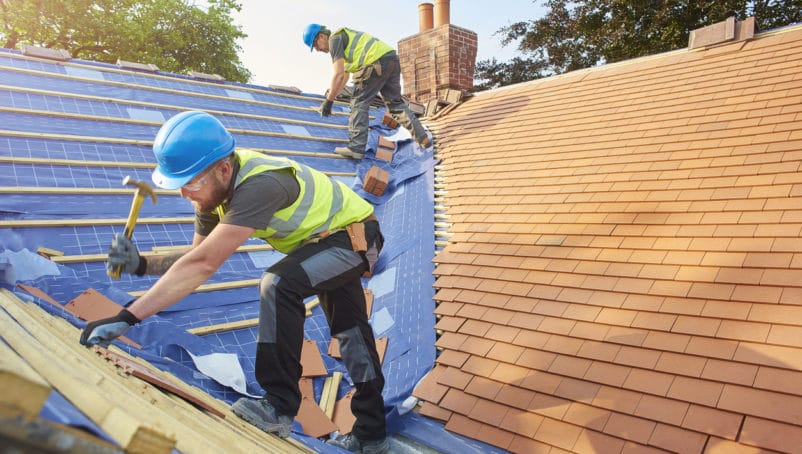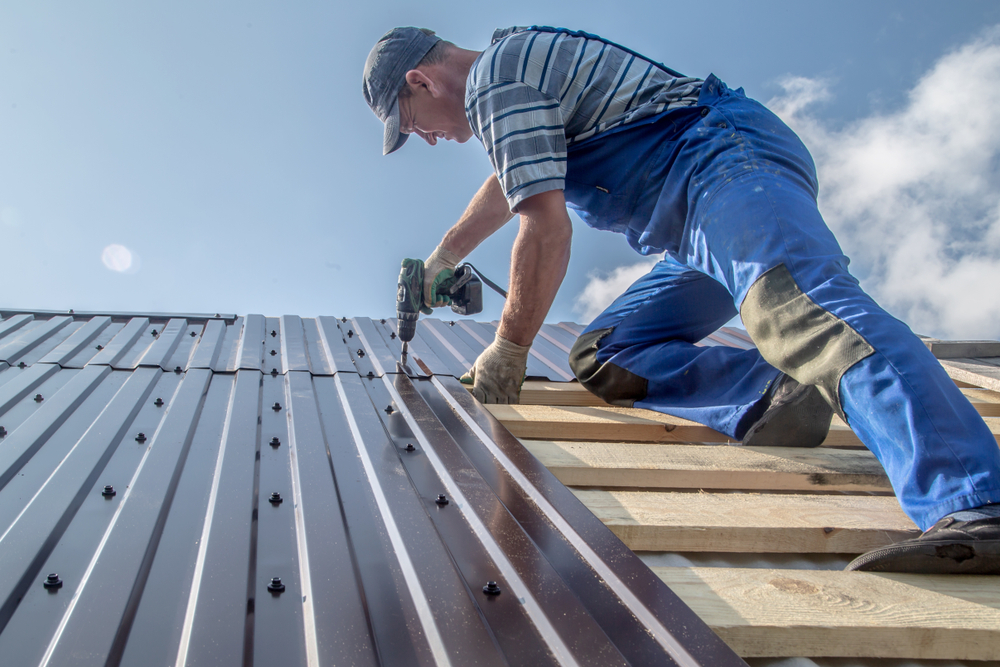 ROOFING INSTALLATION AND REPAIR
ROOFING INSTALLATION AND REPAIR
ROOFING INSTALLATION AND REPAIR
352-554-0646
Roofing Installation and Repair Gainesville
Re-Roofing – When it comes to actually re-roofing a home, it's important to hire professionals that will not only give quality roofing services but also back up their work with a strong guarantee. Re-roofing your home can be one of the most expensive costs a homeowner can face so why let amateurs do the work? Call the professionals at Gainesville Restoration today. We provide a 5 to 25-year guarantee on our labor and an extended warranty plan through GAF the leading manufacturer of shingles for up to 50 years on all roofing components.
Roofing Repair
Many homes have roofs in need of repairs to prevent damage from leaking water, loose shingles, and weakened areas of the roof. In the Gainesville and Ocala areas; we experience strong storms that carry a wide range of damaging effects which may impact your roof. Because scheduling a roof inspection will help prevent long-term deterioration; as well as catch problem areas before they need repair.
As shown above, if your roof has discoloration, "wet spots", loose shingles or other warning signs it's important to call us right away. If caught early enough making a repair to the roof is far less costly than having to install a new roof.
Get Your Roof Repaired 
Scheduling a roof repair with Gainesville Restoration is a simple process. Our team of roofers has the experience to repair all types of roofs from flat roofs to standard sloped roofs and we can repair all types of shingled roofs.
Fixing your roof should always be on your to-do list. The fact is that one small leak if left unrepaired can allow water and moisture to seep into the trusses in your roof. In addition, this can allow mold to start growing rotting the supporting beams in your roof, and cause future unneeded headaches/expenses.
Call Gainesville Restoration today and schedule your roof inspection. We'll be able to pinpoint problem areas in the roof and if caught early enough, repair the roof rather than having to replace it. Further, this can potentially save you thousands in material and labor costs.
Given that, re-roofing your home may not be necessary in all cases. Roofing repairs are the smart, cost-effective way to fix leaks and damage; that's only affecting a portion of your roof. So, if you're unsure whether a repair can fix your leaky roof contact the experts at Gainesville Restoration. We can be reached by phone by calling the number below or by email. Our team can come out and assess the damage and inform you of the best course of action. From estimation to completion, our team is ready to handle all your roofing needs in the Gainesville. Call Gainesville Restoration and Remodeling for all your roofing needs.
Roofing Warranty
Our Master Elite status means we can provide our customers with the best roofing warranty in the business! Gainesville Restoration provides this warranty. This ensures that not only will the products and materials we provide be of superb quality as well as stand the test of time and protect your home for years to come. "The Golden Pledge Ltd. Warranty" strongly boasts, "The Strongest… and Safest Roof Warranty in America" and our team of professional installers will make sure your new roof lives up to that pledge!
Roof Replacement or Re-roofing
So, if you see any of the tell-tale signs shown above, contact Gainesville Restoration. Our crew of experienced roofers will come out and give your roof a thorough inspection then, let you know if your roof is in need of replacement or if a roof repair will solve your roof's issues. In addition, we offer a wide range of roofing options that will match your home's design including a number of different roofing materials that come in a variety of colors and styles. If your roof requires re-roofing we will give you a fair and competitive price for the roof replacement.
Roofing Options
Roofing Installation and Repair Gainesville
Three Tab Shingles & Architectural Shingles
When your home's roof is in need of repair or you need a new roof you have the choice of using two different kinds of asphalt shingles: 3-Tab and Architectural Shingles. These two shingle types are the most common shingles in roofing today and while they're similar they also differ in both performance and appearance. To understand the differences between these two common asphalt roofing materials, read below.
3-Tab Shingles
The 3-Tab Shingles we provide are GAF WeatherMax and Royal Sovereign. Both shingles offer superior performance, timeless beauty, and a simple design. ALL of our GAF 25 year 3-Tab Shingles are warranted for 20 years (non-prorated) for material defects. Roofing labor for these shingles is warranted for 10 years. These shingles are durable and have been tested to withstand up to 110 mph winds which means they'll stay in place even during the most severe storms.
These new roof shingles are a great option when budgets are tight but still offer superior quality and beauty. 3-Tab Shingles also include our generous GAF Roofing Warranty.
Architectural Shingles
Architectural Shingles heighten the visual impact of your home while creating a multi-dimensional effect on your roof that will add an element of elegance to any home. That's just one of the reasons they are becoming the most popular shingle choice for homeowners in both new construction and roof replacements.
Like our 3-Tab Shingles, our Architectural Shingles come in a variety of colors and styles. They also include our GAF Roofing Warranty – the best roofing warranty in the business. That means these LIFETIME architectural shingles are warranted for 50 years (non-prorated) for material defects with a labor warranty for 25 years.
We offer a 25-year warranty on all workmanship and labor with our Golden Pledge Warranty Plan. This means that for the first 25 years after your new roof or re-roofing; we'll cover all materials and labor should there be any defects. There is no other warranty that compares to the warranty we offer with our Architectural Shingles. In addition, Architectural Shingles, have been through vigorous tests including tests proving they can withstand winds of up to 130 mph.
Metal Roofs
Roofing Installation and Repair Gainesville
Today's metal roofing is not the metal roofing you remember of the past. When installed correctly metal roofs can add beauty to any structure. Metal roofs are also one of the strongest and most energy-efficient roofing replacements on the market today. Metal roofing is also very energy efficient as well. Metal roofs will reflect the sun's heat rather than absorb it and when the sun goes down, a metal roof won't take hours to cool off and releases heat very quickly.
Metal roofing is also an investment because they are designed to last much longer than many other conventional roofing products. So, although the initial cost of a metal roof may be more than other roofing materials, you'll ultimately save money in the long run; as the cost of two asphalt roofs can easily exceed the cost of just one metal roof. 
Flat Roofs
There are many options when replacing your flat roof. Is your flat roof leaking again? Water damage and other factors may be the result of faulty installation, poor maintenance, or old age. The question is, should you repair or replace your flat roof? Contact Gainesville Restoration and Remodeling for a free roof inspection to determine your best course of action.
Are you looking for a Gainesville Roofing Company? Gainesville Restoration uses only experienced roofing contractors with solid reputations for quality roof construction and roof repair. We're able to provide home and property owners with invaluable knowledge about whether or not a roof can be repaired or if a roof replacement is required.
From estimation to completion, our team is ready to handle all your roofing needs. We are the roofing and re-roofing experts for Gainesville Florida.
352-554-0646
Roofing Installation and Repair Gainesville