Gainesville Florida Kitchen Remodeling and Kitchen Renovations. The heart of any home is its kitchen. It's where family meals are prepared with love, where friends gather for chats over a cup of coffee, and where culinary creations come to life. If you're a homeowner in Gainesville, Florida, looking to breathe new life into your living space, a kitchen remodeling project might be just the thing you need. A kitchen remodel can transform your home and why Gainesville is the perfect place to embark on this journey.
Kitchen remodeling is a great way to make this common gathering place a more efficient, comfortable, and beautiful room while at the same time adding value to your home. Studies have shown that many families spend more waking hours in the kitchen than any other room in the house. It is our business to help you with design, functionality, and attractiveness of your kitchen to give it the warm reflection of your lifestyle.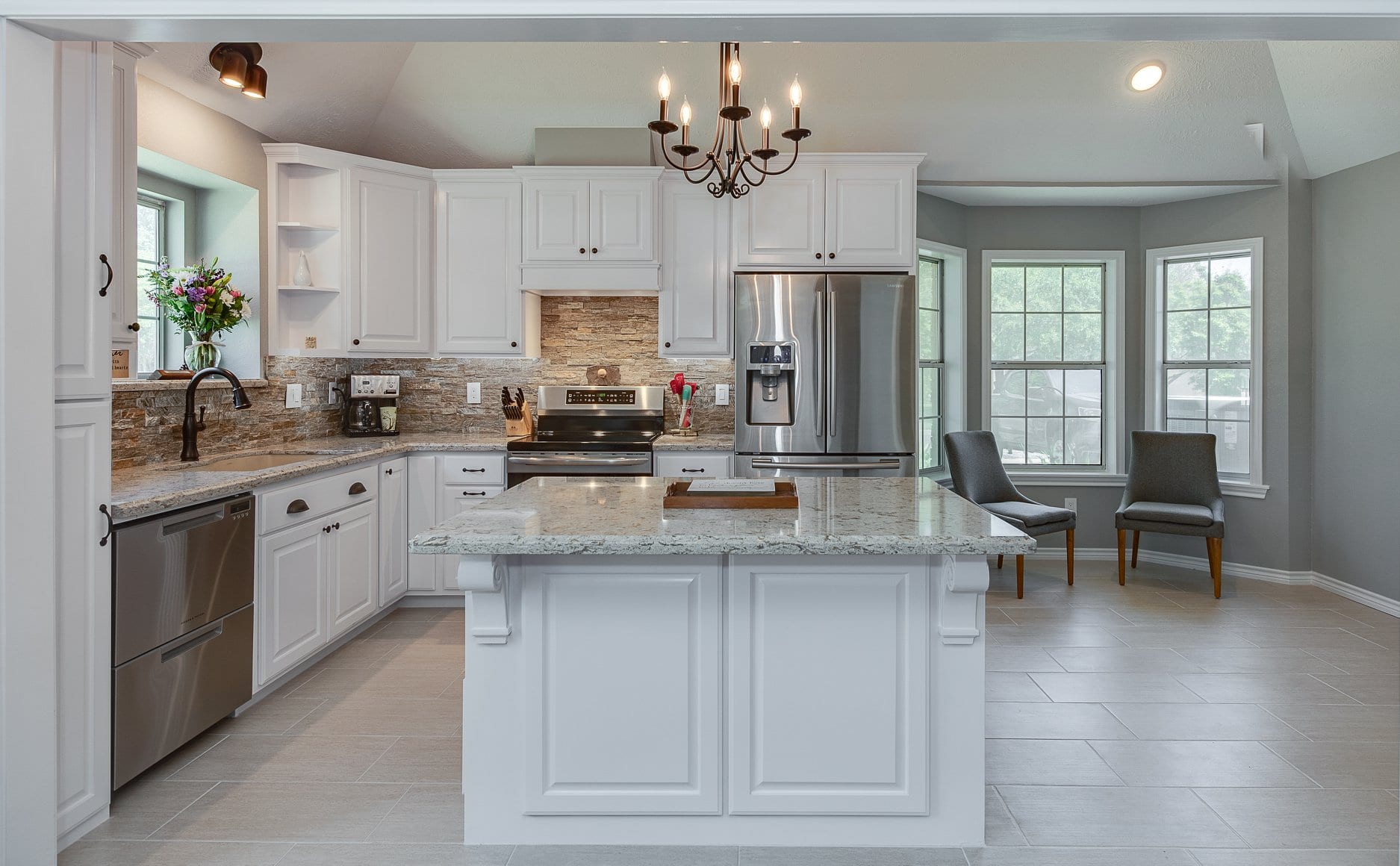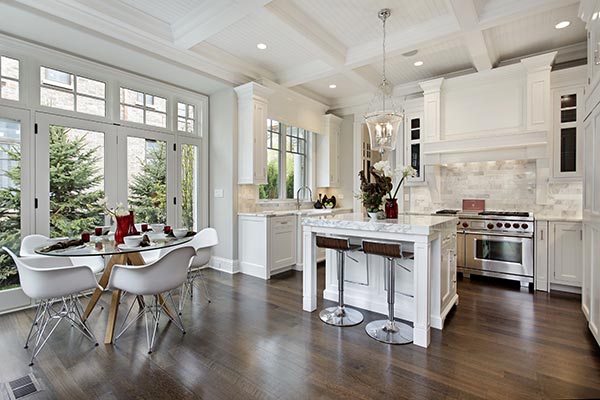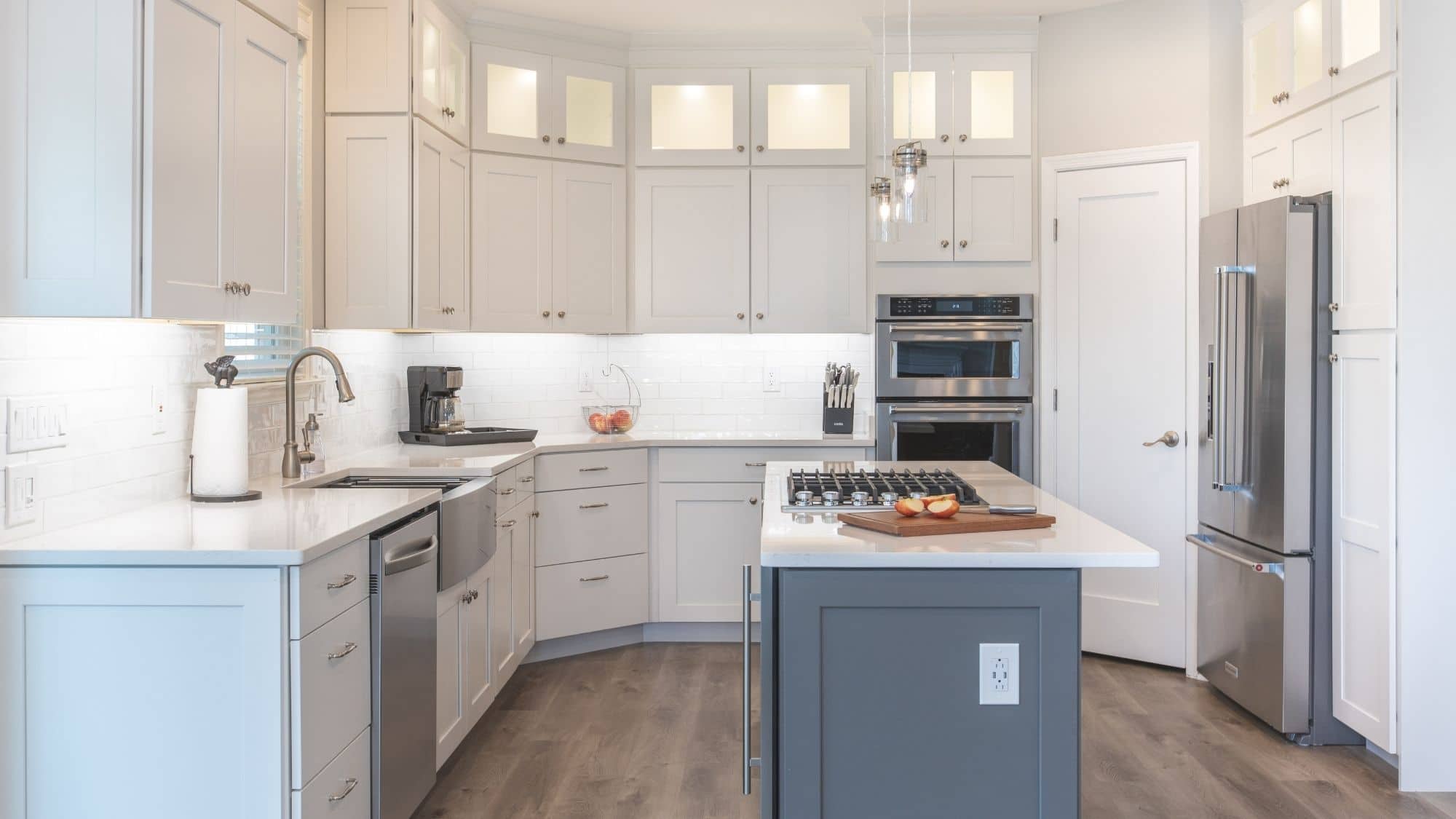 352-554-0646
We offer 3D- 20/20 kitchen design for all our customers portraying the design & layout of how their kitchen will look and function!
If you're looking for a top-rated remodeler (per 2011 Big 50 Remodeling Magazine), you have found the right contractor. We can assist you with all your kitchen remodeling needs from 3D design, blueprint/drawings, and permitting to completion. From estimation to completion, our team is ready to handle all your remodeling needs. If you're interested in remodeling your kitchen, please contact the experts at Gainesville Restoration & Remodeling.
In addition, all our costs and scope of work are defined and broken out; so you can see where the costs are associated with your project. We include allowances for you so you know you will stay within your budget. Also, there are no surprises or hidden fees. Because we understand the importance of turning your kitchen space into your personal oasis; the importance of changing the way you live, and the importance of staying within your budget.
Gainesville Florida Kitchen Remodeling
Kitchen Renovations: Cost-Effective Options – Are you thinking about remodeling your kitchen but a little hesitant about the cost that's involved? The truth is; just about anyone can save money with their kitchen remodeling project by sticking to a few "rules of thumb". To start, you need to come up with a dollar amount that you can afford; so essentially, setting your budget before you even begin.
The average cost of a complete kitchen remodel can typically range between $10,000 and $30,000. With that in mind; before you start setting your budget you should ask yourself, "How long do I plan on staying in my home?"
You may want to use this guide if you plan on staying in your home for five years or less; your kitchen remodeling project should be looked at as an additional investment in your home. Since the value of your home will increase with renovations like this. However, if you're planning on staying in your home for a longer period of time; you should think more about what would really make you and your family enjoy this space the most.
You can opt for sleek, contemporary designs that incorporate clean lines, minimalist color palettes, and the latest kitchen technology. Alternatively, you could choose a more rustic aesthetic, paying homage to Gainesville's rich history through warm wood tones and vintage-inspired accents. One of the main goals of a kitchen remodel is to enhance functionality.
Gainesville homeowners often lead active lives, and a well-designed kitchen can make daily tasks significantly easier. Consider features such as custom-built cabinets to maximize storage space, a central island that doubles as a workspace and a gathering spot, and modern appliances that make cooking a breeze. With the right layout, your kitchen will not only look beautiful but also become a hub of efficiency.
Gainesville's pleasant climate encourages an indoor-outdoor lifestyle, and your kitchen can be a gateway to enjoying the outdoors even when you're inside. During your remodel, you could incorporate large windows that let in ample natural light and provide picturesque views of your garden. Sliding doors or a well-placed patio can blur the lines between your kitchen and outdoor entertainment areas, making hosting gatherings a delightful experience.
Depending on how you answer that question will help you better determine how in-depth your kitchen remodel is going to be. Will it be a simple facelift or a complete kitchen overhaul? With these things considered, you can start to think about how to spend your money wisely. Ways to save are completely up to you. But, these costs may affect your choice in some of the following options:
Counter Tops

Appliances

Flooring

Lighting

Cabinets

And More
Gainesville, Florida, with its blend of old-world charm and contemporary living, offers an ideal backdrop for kitchen remodeling endeavors. Whether you're seeking to create a modern culinary haven, a rustic cooking retreat, or something in between, a well-executed kitchen remodel can transform your living space and elevate your daily experiences. From functional upgrades to aesthetic enhancements, your kitchen remodel will undoubtedly breathe new life into your home, making it a reflection of both your personal style and the spirit of Gainesville.
To bring your kitchen remodeling dreams to life, it's crucial to work with the right professionals. Look for experienced contractors and designers in Gainesville who understand the local aesthetic, climate, and building codes. Collaborating with experts ensures that your vision aligns with practicality and that the end result surpasses your expectations.
If you're thinking of remodeling your kitchen, contact the experts at Gainesville Restoration. We'll be able to help you sort through the details of your kitchen remodeling project, as well as develop a budget, and then see to it that your kitchen design turns out beautifully.
Gainesville Florida Kitchen Remodeling
352-554-0646