Gainesville Florida Home Remodeling by Gainesville Restoration and Remodeling. Your home is more than just a physical structure; it's a reflection of your personality and a sanctuary where memories are made. Home remodeling offers the exciting opportunity to breathe new life into your space, enhancing both its functionality and aesthetics. Whether you're considering a small renovation or a complete overhaul, this comprehensive guide will take you through the journey of home remodeling, from envisioning your dream to bringing it to life.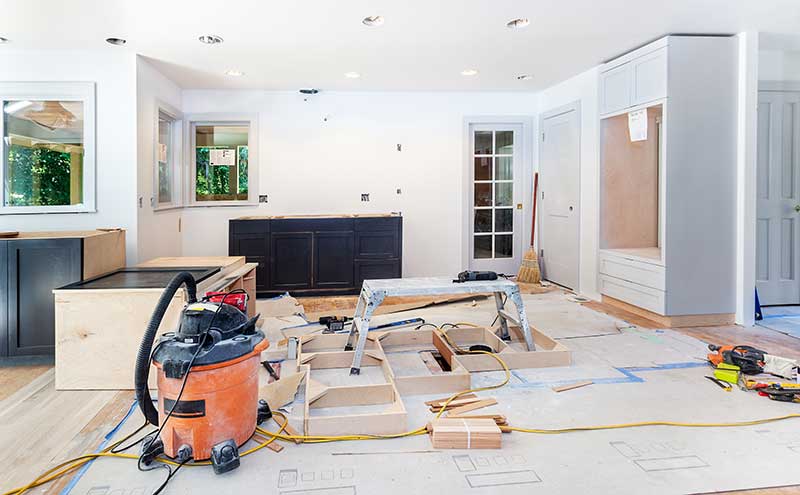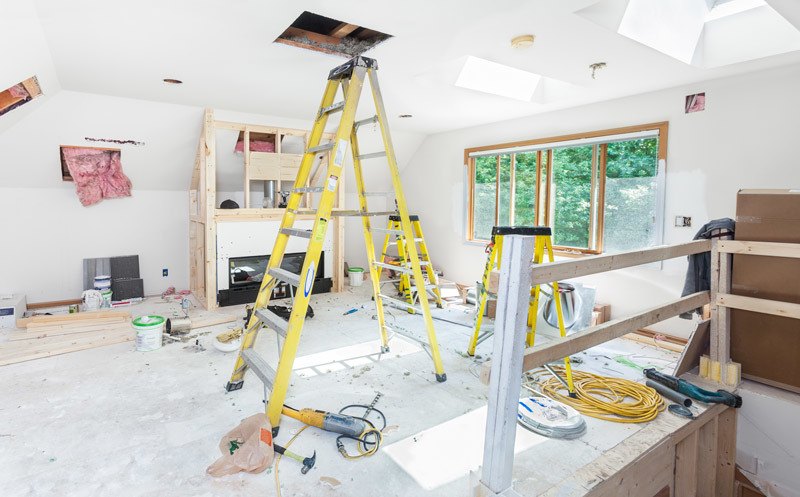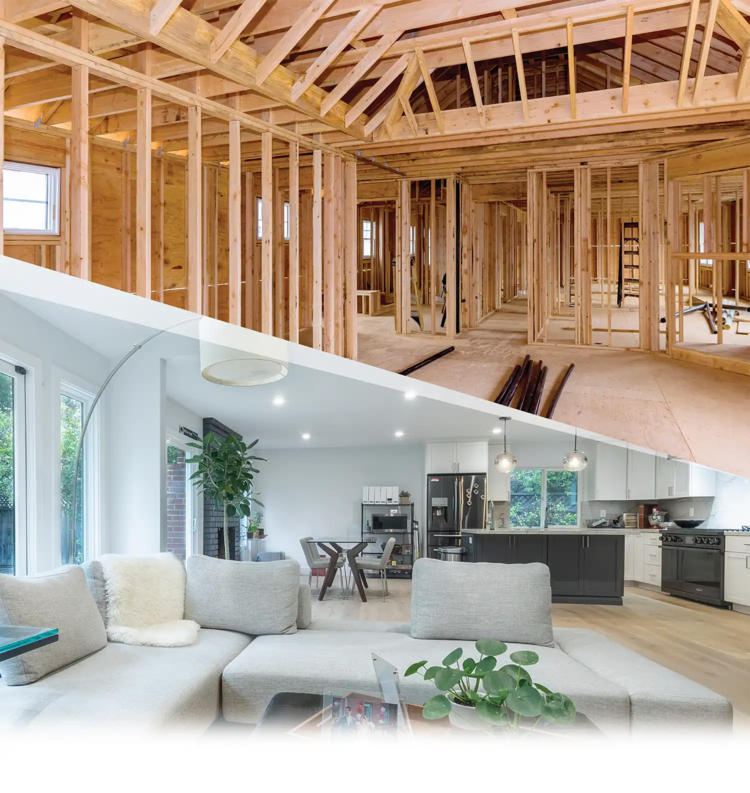 352-554-0646
The Vision: Dream, Plan, Visualize – The first step in any home remodeling project is to dream big. Imagine the perfect space that suits your lifestyle, preferences, and needs. Do you envision an open-concept kitchen, a cozy reading nook, or a spa-like bathroom? Consider the purpose of each room and how you want it to make you feel. Once you have a vision, start planning. Research various design styles, color palettes, and materials that resonate with your idea. Create mood boards, collect inspiration from magazines and online platforms, and make a list of must-have features.
Setting a Budget – One of the most crucial aspects of remodeling is setting a realistic budget. Consider the scope of your project, the cost of materials, labor, permits, and unexpected expenses. It's wise to allocate a contingency fund for any unforeseen challenges that may arise during the process. Stick to your budget to ensure a smooth remodeling journey without financial stress.
Finding the Right Professionals – If your project requires professional help, take the time to research and hire reputable contractors, designers, and architects. Look for reviews, check portfolios, and request references to ensure you're working with professionals who understand your vision and can deliver quality results.
Design and Planning – Collaborate with designers or architects to translate your vision into a concrete plan. They can help you optimize space, create detailed layouts, and select materials that match your style and budget. Consider factors like functionality, flow, and energy efficiency during the planning phase.
The Remodeling Process – Once all the planning and paperwork are in place, the remodeling process begins. This may involve demolition, construction, installation of fixtures, and more. Effective communication with your contractors is key to staying informed about progress and addressing any concerns that arise.
Material Selection – Choosing the right materials is essential for achieving the desired aesthetic and longevity. Whether it's flooring, countertops, cabinetry, or lighting, opt for materials that align with your vision and lifestyle. Consider durability, maintenance requirements, and how different elements will harmonize.
Adding Personal Touches – Infuse your personality into the remodel by adding personal touches. This could include artwork, family heirlooms, or custom-made furniture. These details can turn a house into a home and create a unique atmosphere.
Completion and Enjoyment – As the remodeling project nears completion, conduct a thorough walkthrough with your contractors to ensure everything is as you envisioned. Address any final touch-ups or adjustments. Once satisfied, it's time to savor the fruits of your labor and enjoy your revitalized space.
Home remodeling is an exciting journey that allows you to transform your living space into something that truly resonates with you. By dreaming big, planning meticulously, working with the right professionals, and staying true to your budget, you can navigate the process successfully. Remember, a well-executed remodeling project not only enhances the aesthetics and functionality of your home but also adds value to your property and enriches your everyday life.
Gainesville Florida Home Remodeling
Home Remodeling
State Certified Building Contractor
We want to be your contractor of choice for Gainesville, Florida. We provide whole home renovations, bath renovations, kitchen renovations, design services as well as, kitchen and bath design concepts, and complete home improvement services. Give your home a fresh look with home remodeling from Gainesville Restoration & Remodeling and Ocala Restoration & Remodeling. We've provided custom home remodeling services in Gainesville, Ocala, and the surrounding communities and have built a reputation for beauty, quality, and customer satisfaction. Our home remodeling services include additions to existing homes, bathroom remodeling, kitchen remodeling, and other home improvements.
Bathroom Remodeling – Bathroom remodeling is the most popular remodeling service in America and it's easy to see why. Your home's bathroom may get more use than any other room in your house. Therefore, allow our designers to develop a bathroom that will fit the size and style of your home for a price, you can afford!
Kitchen Remodeling – Remodeling your kitchen can give you more space and style while helping you stay better organized. Our kitchen remodeling crew of designers and builders will work with you to make the most out of your kitchen space. With a variety of options to choose from, we're sure to offer the style that will fit your home and give you the "dream kitchen" you've always wanted!
Siding – When UV levels, wind, rain or pests are at work on the elements of your home; James Hardie ColorPlus fiber-cement siding can provide protection. James Hardie color pigmentation can hold its color up to 3 times longer than other siding choices. Also, Hardie Board siding decreases the need to paint and scrape your house every few years. James Hardie fiber-cement siding is warranted for 30 years against; rotting, cracking, termite damage and non-combustible rated building product with up to 150 mph wind rating. Hardie siding gives your home additional value and beauty and may help with your homeowner's insurance rates! Your home is one of your biggest investments, let us help you give it lasting value and integrity.
Home Accessories – We have a large selection of home accessories to choose from as well, like this Bluetooth Bath Fan. Let Gainesville Restoration and Remodeling accessorize your home with all the latest in technology and comfort. 
Home Improvements – Does your kitchen or bathroom need a remodel? Do you wish it looks like some of our completed projects? Do-it-yourself projects can empower you, give you personal satisfaction, and sometimes save you money. But for large projects, these benefits often come at the expense of low-quality results. When dealing with your home, wouldn't you rather be sure that the finished product is safe and secure? That's where a contractor comes in.
Gainesville Florida Home Remodeling and Repairs – We are experts at remodeling, so we understand the rush of completing a big project. While you may be thinking that you enjoy DIY, the benefits of hiring a contractor are huge. From estimation to completion, our team is ready to handle all your home remodeling needs in; Gainesville, Ocala, Lake City, Palatka and more. So, please contact us today and tell us about your home improvement project. send us an email.
352-554-0646
Gainesville Florida Home Remodeling