Gainesville Florida Bathroom Remodeling and Bath Renovations. The bathroom is a space of both utility and tranquility in our homes. From the early morning rush to the late-night unwinding, it serves as a sanctuary for self-care and rejuvenation. However, as time passes, even the most well-maintained bathrooms can start to show signs of wear and tear. That's when a bathroom remodeling project can breathe new life into this essential space. Let's explore the ins and outs of bathroom remodeling, from planning to execution, to help you transform your bathroom into a stunning oasis that matches your style and functional needs.
If you're looking for the top-rated bathroom remodeling contractor in Florida, you have found the perfect contractor to assist with all your bathroom remodeling needs. Gainesville Restoration and Remodeling can handle your project, from inception through to completion including 3D design, blueprint/drawings, permits, and construction. All our costs and scope of work associated with your bathroom remodeling project are detailed, defined, and broken down with a cost associated with each part of the project.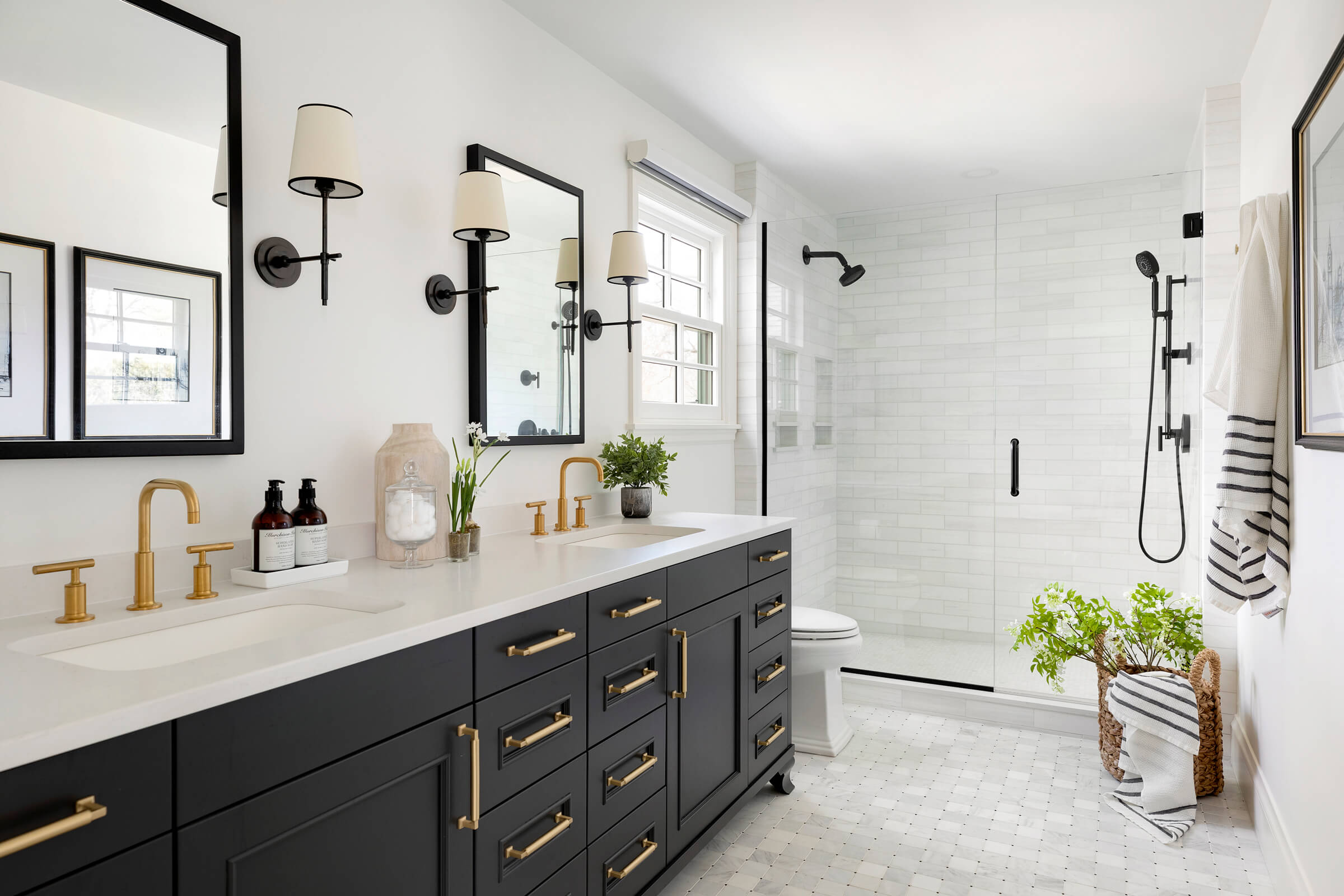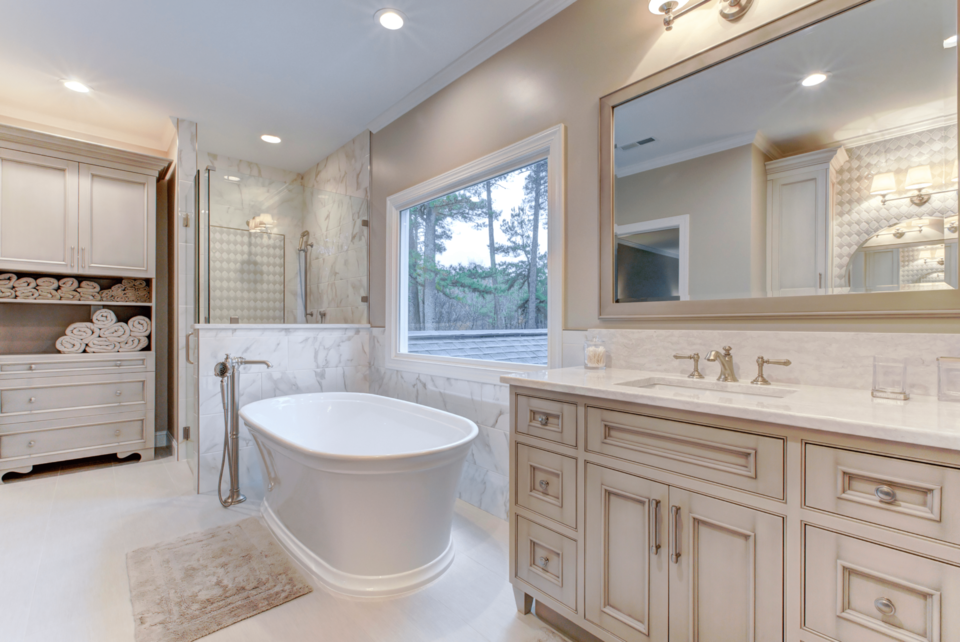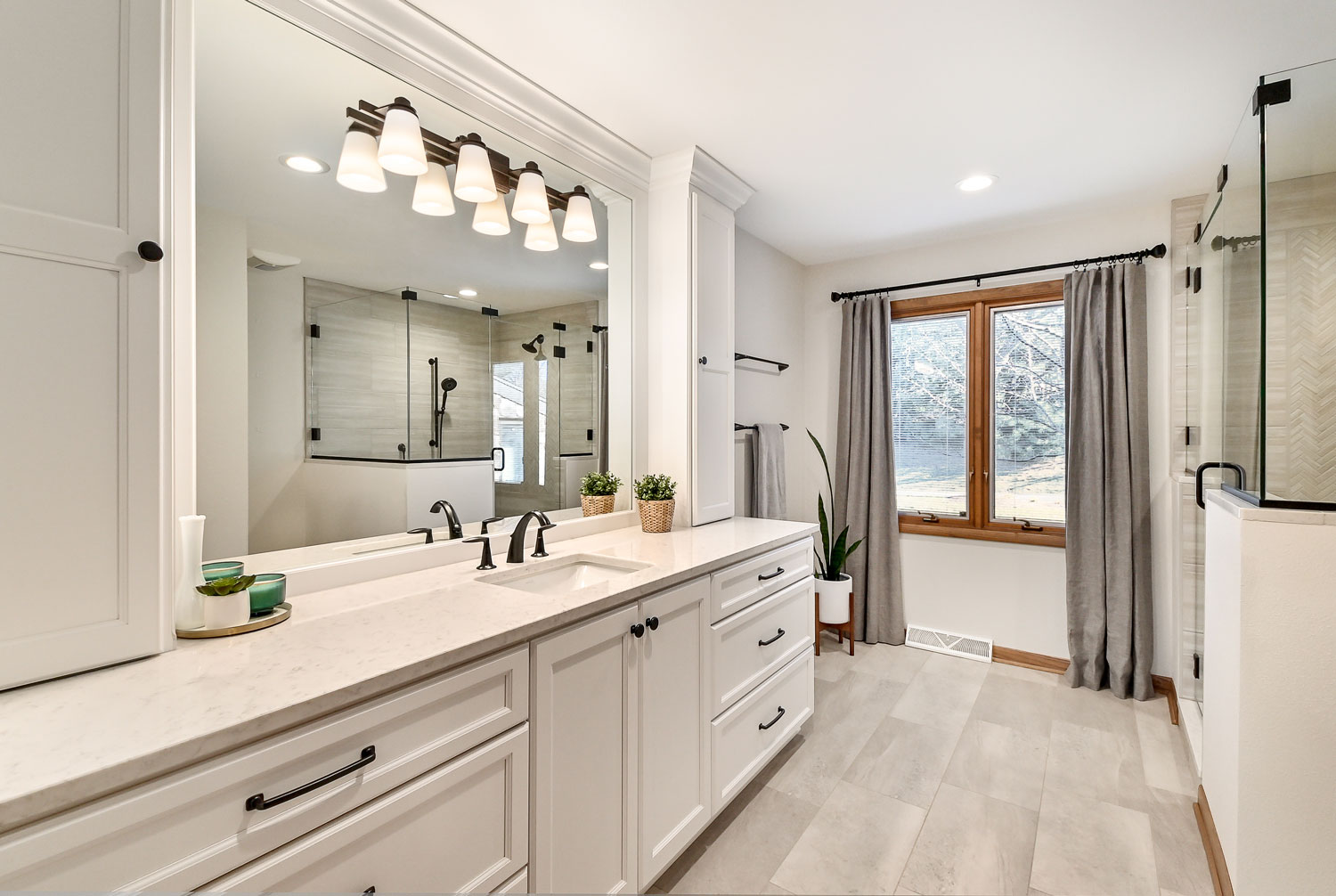 Gainesville Florida Bathroom Remodeling
352-554-0646
The Planning Phase – Before diving into any remodeling project, careful planning is essential. Start by defining your goals. Are you looking to update the aesthetic, improve functionality, or both? Take note of your must-haves and nice-to-haves. Consider factors such as lighting, storage, fixtures, and layout.
Budget – Determine your budget early on. This will guide your choices and prevent overspending. Remember to account for unexpected costs that may arise during the project.
Layout and Flow – Assess the current layout and identify potential improvements. Can the existing plumbing and electrical work accommodate your desired changes, or will they need to be relocated?
Style and Design – Decide on the overall style you want for your new bathroom. Whether it's modern, rustic, minimalist, or something else entirely, cohesive design choices will tie the space together.
Functional Upgrades – Functionality is key in any bathroom. Consider these upgrades to enhance your daily routine:
Storage Solutions: Maximize storage with clever solutions like built-in shelves, vanity drawers, or wall-mounted cabinets. This helps keep the space organized and clutter-free.
Lighting: Good lighting is essential in a bathroom. Incorporate a combination of ambient, task, and accent lighting to create a well-lit and inviting atmosphere.
Ventilation: Proper ventilation prevents mold and mildew growth. Ensure that your new bathroom design includes effective ventilation options, such as exhaust fans or windows.
Aesthetic Enhancements – Updating the aesthetic of your bathroom can make a dramatic difference in the overall ambiance:
Color Palette: Choose a color scheme that complements your style. Lighter colors can make a small space feel larger, while darker hues can add drama and coziness.
Tile and Materials: Tiles come in a variety of sizes, shapes, and patterns. They can be used on floors, walls, and even as accents. Consider using durable and water-resistant materials like porcelain or ceramic.
Fixtures and Hardware: Swapping out outdated fixtures, such as faucets, showerheads, and drawer pulls, can instantly modernize the space.
While recognized as one of the Top 50 Remodeling Contractors in the nation in 2011 by Remodeling Magazine/Hanley Wood Publisher. Gainesville Restoration and Remodeling is proud to be the first in Alachua County to receive this prestigious award.  We also build ADA Compliant Handicap Shower Conversions. In addition, we give allowances for all fixtures including plumbing, electrical, flooring, and cabinetry so you know where you will be with your remodeling budget at all times.
All our cabinetry is custom built and designed to meet your specific needs, to give you the most useful space possible.
Thus, some of the best things our customers like about us are:
Free and detailed estimates

Quality products

Time frame guarantee – So, our projects have a specific starting and finish time guaranteed!

In addition to, a three-year unlimited labor and materials guarantee
Bathroom remodeling is an exciting endeavor that can significantly enhance your daily life and the value of your home. With proper planning, a well-defined budget, and attention to detail, you can transform your bathroom into a space that reflects your style, meets your functional needs, and provides a peaceful retreat within your home. Whether you choose to embark on a DIY journey or partner with professionals, the result will undoubtedly be a bathroom that revitalizes your space and brings joy to your daily routine.

Bathroom Remodeling Options
For your bathroom remodeling project you'll be able to select from many different options to make your bathroom unique to you. In addition, we offer a variety of different types of bathtubs and showers, sinks, faucets, cabinetry, mirrors, and more. We can also convert your shower to a Handicap Shower if needed. When you hire our bathroom remodeling crew, you'll also have our expertise, knowledge, and experience working for you.
Handicap Bathroom Conversions 
We can convert your bathroom to be handicap accessible bathroom with wheelchair-accessible showers, roll-in showers, curbless shower stalls, handheld shower arms, and handicap grab bars. We install affordable handicap showers and affordable handicap tubs.
Also, we'll be able to help you narrow down your options based on; your budget, style preferences, and also the space you have available. After all…we want your bathroom remodeling experience to be exactly what you hoped for! In short, some of these options include:
Shower Conversions

Handicap Showers

Frameless Showers

Framed Showers

Shower Doors

Bathtub Replacements

Bathtub-to-Shower Conversions

Vanities

Mirrors

Sinks

Shelving

And More
From estimation to completion our team is ready to handle all your bathroom remodeling needs in Gainesville, Florida. Please contact us today and speak with a bathroom remodeling expert email us here.
Gainesville Florida Bathroom Remodeling
352-554-0646