Gainesville 352-372-1221
Ocala 352-622-5277
Bathtub Refinishing and Bathtub Resurfacing Gainesville Florida. Is your bathtub or shower cracked, chipped or stained? Is the porcelain on the tub stained or faded? If so, no problem, because we fix ugly bathtubs! Call Gainesville Restoration and Remodeling to see if Bathtub Reglazing might be your best option.

Bathtub Refinishing and Bathtub Resurfacing
Gainesville Bathtub Refinishing
Do you have an ugly bathtub or one that is in need of repair? If so, you may also be considering replacing your old tub altogether. Bathtub refinishing also known as bathtub resurfacing, bathtub reglazing or bathtub re-enameling; is an alternative to bathtub replacement. Bathtub refurbishing can also be less expensive than bathtub replacement in many cases as well. Replacing an existing tub can be hard work as well as messy and cumbersome. But our bathroom remodeling experts can refinish your bathtub affordably and quickly. 
We provide the following bathtub services:
Bathtub Chip Repairs
Complete Bathtub Refinishing
Bathtub Resurfacing
Shower and Bathtub Reglazing
Bathtub Stain and Rust Removal
In addition to bathtub refinishing, resurfacing and repair we also provide complete bathroom remodeling as well. Moreover, for a complete list of all of our services please visit the homepage of our website. Gainesville Restoration and Remodeling is a full-service construction company specializing in restoration and remodeling. We want to be your contractor of choice for Gainesville, Ocala and all of North Central Florida!
Contact Gainesville Restoration and Remodeling to find out more about Bathtub Refinishing and Bathtub Resurfacing. We can be reached by calling our Gainesville or Ocala office at the numbers below. Also, you can also send us an email with any questions you may have. So, call the bathtub refinishing specialists today to schedule a Bathtub Refinishing and Bathtub Resurfacing estimate.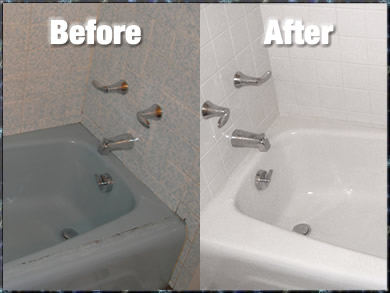 Bathtub Refinishing and Bathtub Resurfacing 
Gainesville 352-372-1221
Ocala 352-622-5277
CRC 1327956 – State Certified Building Contractor
CCC 1326022 – State Certified Roofing Contractor
MRSR – 96 – State Certified Mold Remediator